Controllers with Integrated Motion Control and Advanced Programming
Designed for integration: a systems approach gives you flexibility with the 5300 Series.
Simplify your architecture and reduce component count.
Connect to external subsystems using Modbus TCP and other protocols.
Support for EtherCAT drives and I/O.
Native high-density modules for digital and high-resolution analog I/O.
Local or remote motion control with servos or steppers.
Easy and comprehensive interface to HMI systems.
Optimized for data communications – upstream and downstream.
High-Level Programming and Comprehensive Diagnostics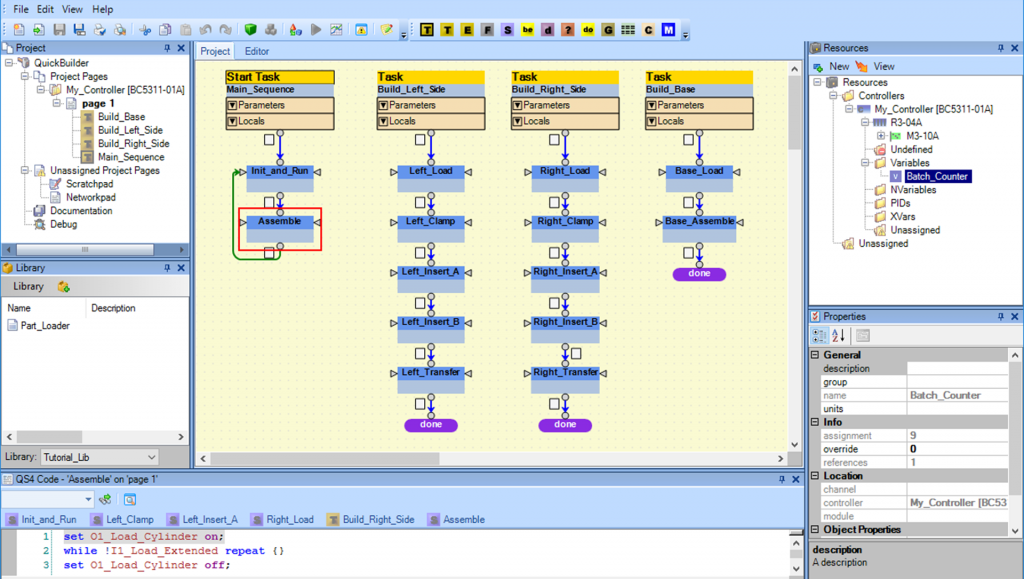 A programming toolset designed for sophisticated equipment and tight schedules.
State language for direct programming of machine sequences.
Multi-tasking to handle parallel operations.
Asynchronous event triggers.
High-level commands for motion, math functions, task management.
Remote and local I/O treated equally for naming and access.
Fully integrated support for EtherCAT devices.