EtherCAT Master and Slave Systems with Integrated Controllers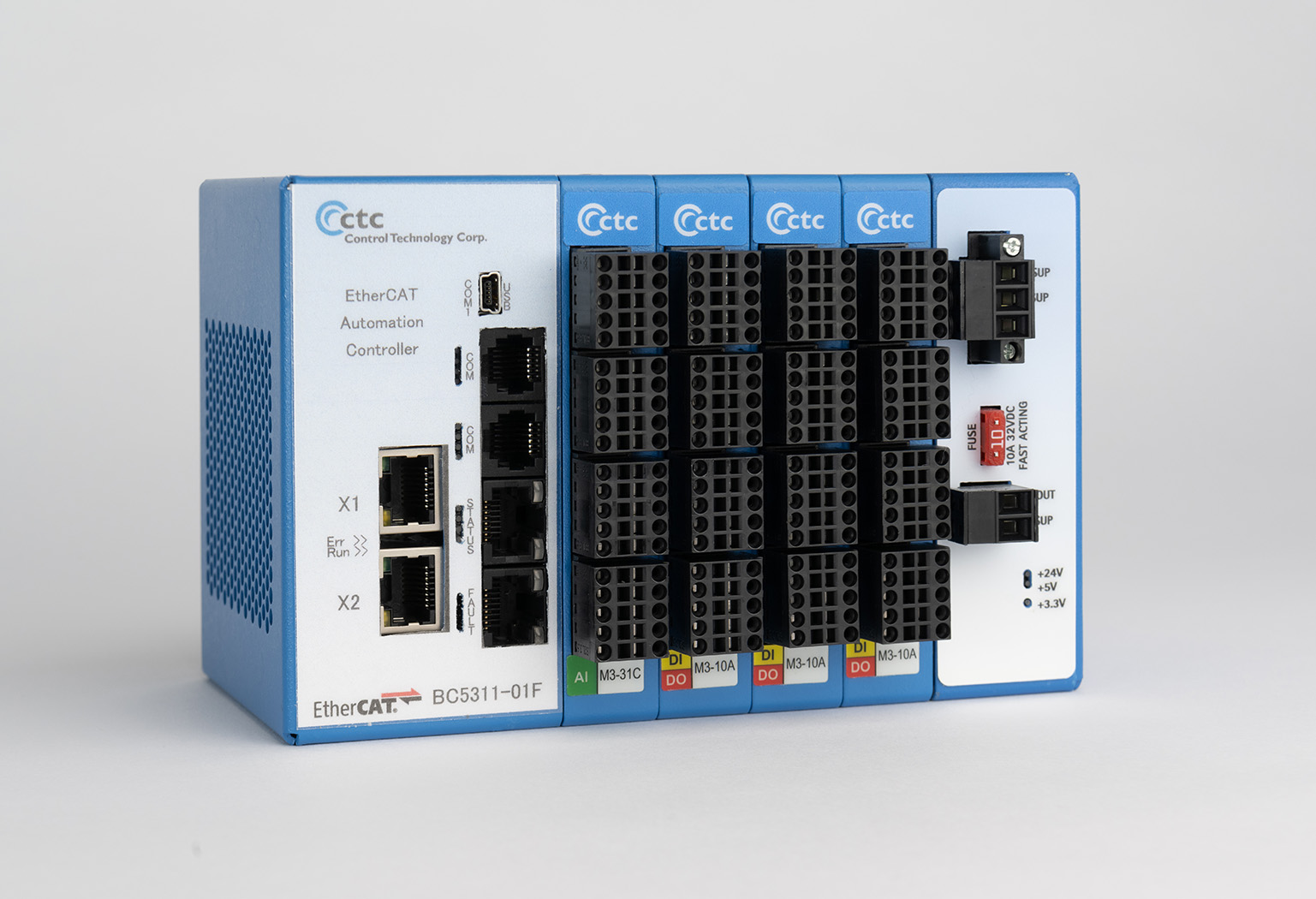 New EtherCAT Coupler and Automation Controller.
Connects to an existing EtherCAT master as a slave I/O controller.
Tested compatibility with CTC, TwinCAT, and other EtherCAT masters.
Can act simply as remote I/O, or run fully independent programs.
Two Ethernet and four serial ports support further integration.
Can connect to local HMI for modular system design.
Native high-density modules for digital and high-resolution analog I/O.
Available with 2, 4, or 8 module slots for up to 256 I/O.
Supports up to 16 motion axes locally.
Optimized for data buffering and communications – upstream and downstream.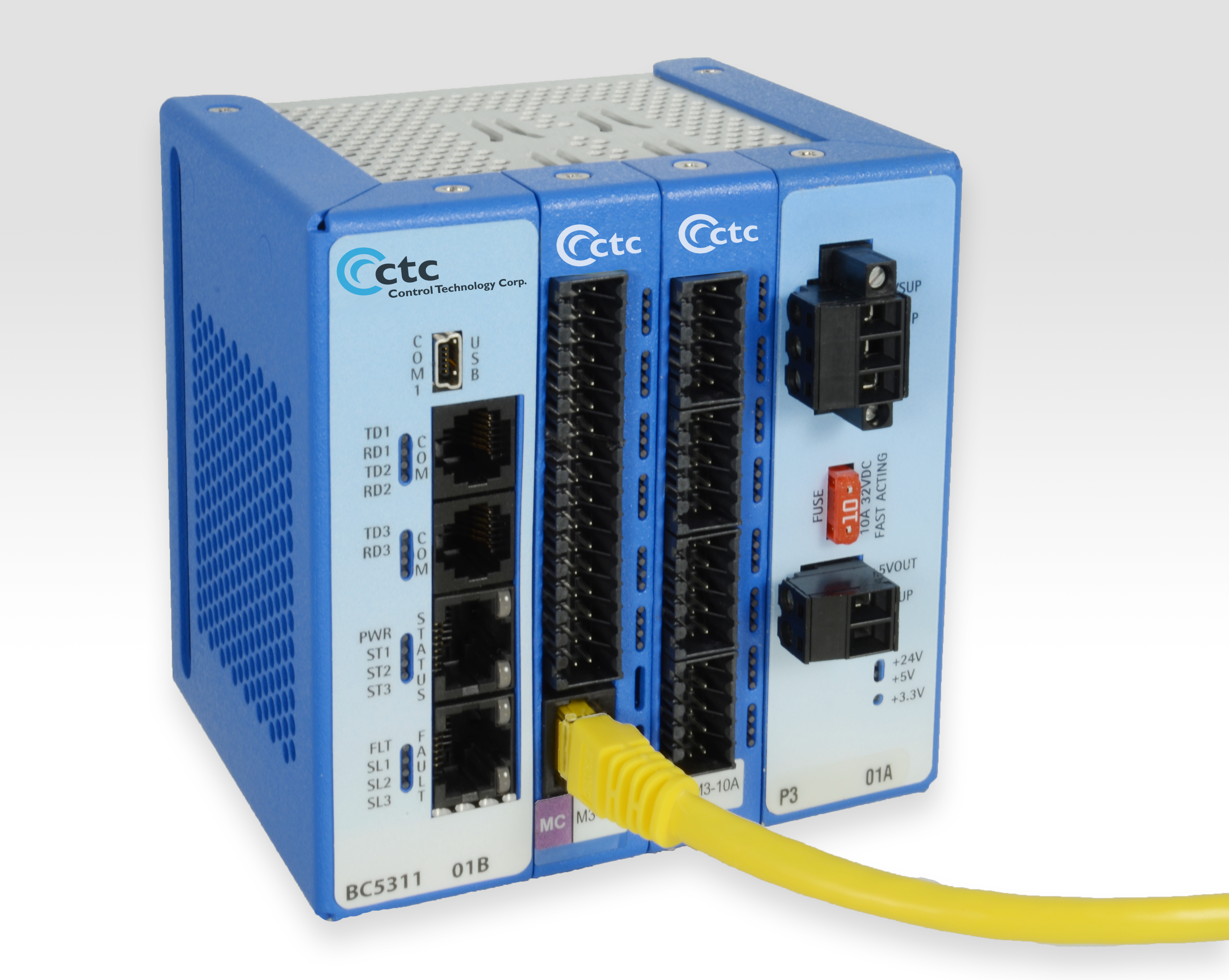 M3-41A EtherCAT Master module for 5300 Series.
Inserts into any 5300 Series controller to provide EtherCAT Master functionality.
Controls up to 16 axes and 2000 I/O points per network.
1 mS updates on all axes.
Commands: linear, S-curve, cam, spline, gear, move on a gear, segmented moves.
Registration capability.
Virtual axis/master support.
Syncs slaves for simultaneous motions.
Absolute encoder support.
Automatic network configuration.